"a bewildering array of early instruments ... played with sensitivity and verve... Early music dull? Not with these guys on stage!" [Cholsey 1000 Festival review]
About Skeleton Crew
Skeleton Crew is a group of amateur musicians of various sizes, with a mixed bag of acoustic instruments. We perform medieval, renaissance and baroque music (so-called early music) and anything else we feel like. We play for public and private occasions, and we are based in Oxford (UK). We have CDs for sale and videos to watch.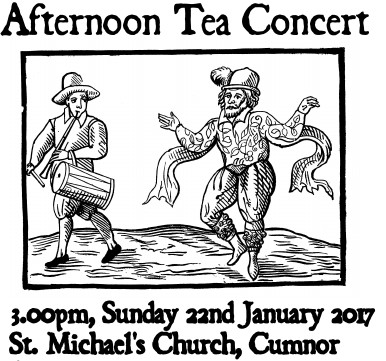 Next public appearance: Aternoon Tea Concert: 3.00pm, Sunday 22nd January 2017, St. Michael's Church in Cumnor. Admission £5, all proceeds for Carl's year in Zambia with Project Trust. Refreshments will be available after the concert. Tickets on the door, or contact carl.olavesen@abingdon.org.uk 01865 862879
"our favourite local band" [Oxford Museum of the History of Science]

"Out of the Ground" is our most recent CD. Full track lists for this and our two previous CDs here.

---

webmaster's pages