Public performances...
The Saffron and Sapphire of Sephardic Songs - Two performances
Wild Ruby are excited to be performing our repertoire of Sephardic songs again. And there are not one but two public performances
We'll be at The Abbey in Sutton Courtney at 7.30pm on Monday 4th December - free admission! There will mince pies AND latkes, what's not to like? (see poster below)
For event information, please contact the organisers.
We've also been invited to play at the Limmud Festival on Tuesday 26th December. Our performance slot is from 17.30 until 18.30. See their website for details.
Piquant Sephardic songs of passion and life from the oral tradition: Tales of wayward daughters locked in tall towers; Love lost, found and borrowed; Lullabies and babies secretly swapped; A delicious mix of sounds and textures; Judeo-Spanish spiced with Moorish, Greek and Turkish influences.
Everyone welcome! (Suitable for all ages.)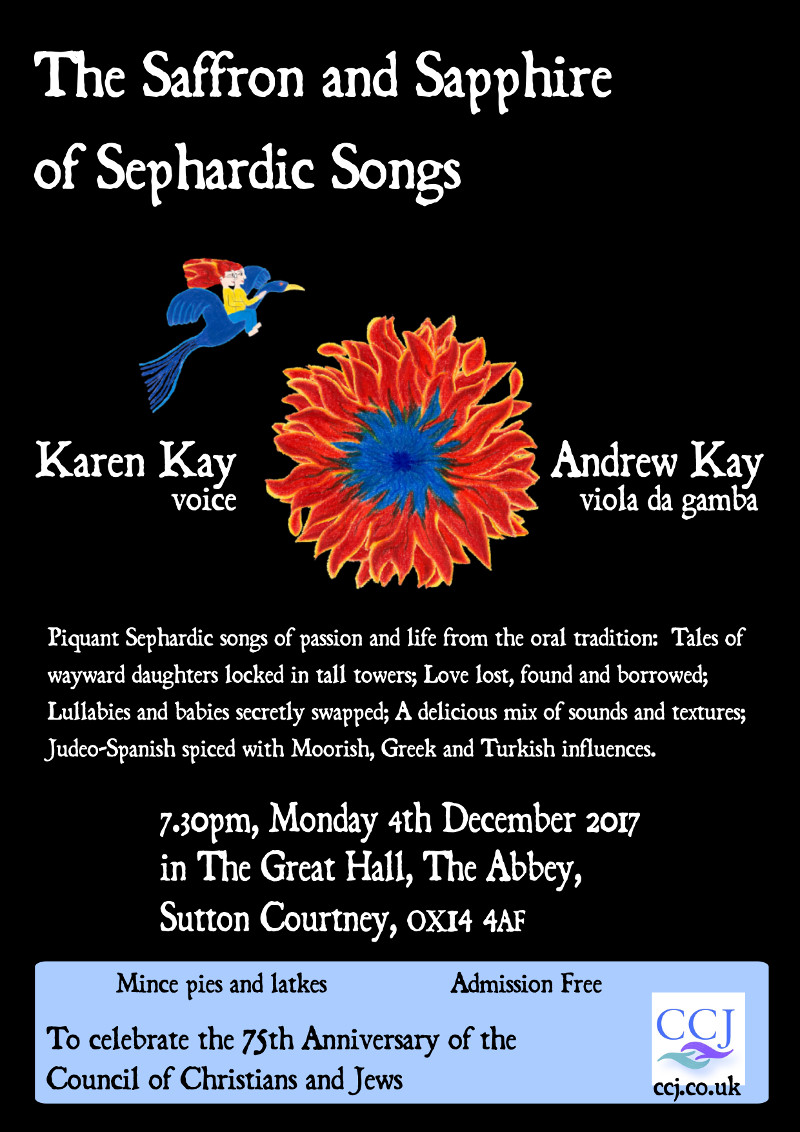 "I just loved the songs, and the accompaniments gave a fab change of texture - congratulations to you both!"
Watch this space for new gigs, or join the mailing list.